How does Same Day Prints work?
Our Same Day Services are for specific products. We offer copy/document printing,
business cards, postcards, flyers, brochures, invitations, posters and blueprint printing.
We also offer laminating services.
For your order to qualify, it must be submitted before 12pm (online only).
If it is submitted after 12pm, it will fall into our Next Day Print category.
It also must be PRINT READY (already designed).
Offer is available Monday, Tuesday, Thursday and Friday.

The following quantities are eligible for Same Day Service: Copies: Black & White (quantities up to 500), Color (quantities up to 500); Laminating (quantities up to 10, 8.5 x 11 sheets); Standard Business Cards (Simple Thickness with a Smooth Finish | up to 50 cards), Business Postcards (quantities up to 25, 5" x 7" in size), Brochures (quantities up to 50, 8.5 x 11 sheets), Invitations (quantities up to 25, no sets/specialty invitations).
We reserve the right to limit quantities sold to each customer/household/business.
Please feel free to contact our in-store 855-RYANPRINTS (792-6774) for your same-day inquiry.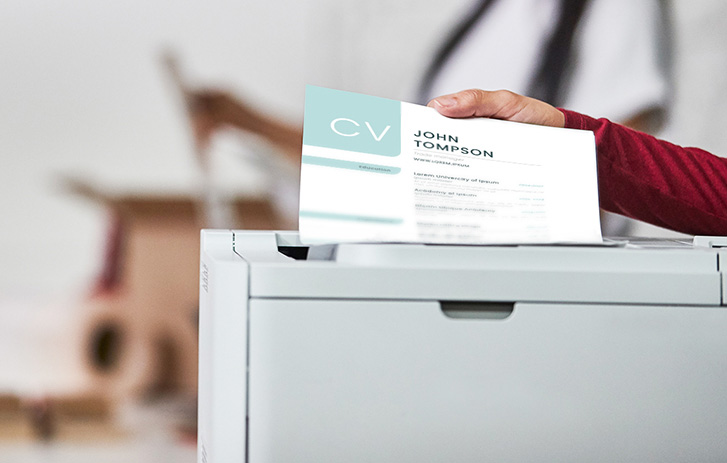 Same Day Documents
We are able to print your documents from reports to menus or letters to resumes.
Documents are printed on 8.5" x 11" paper with a white border around the edge.
Color or Black and White up to 500 sheets.
Starting from $0.15/page for black & white.
Learn More
Same Day Funeral Programs
We know life hapens and we want to help ease that pain.
Same Day Tri-Fold Funeral Programs
Explore Now
Same Day Bi-Fold Funeral Programs
Explore Now